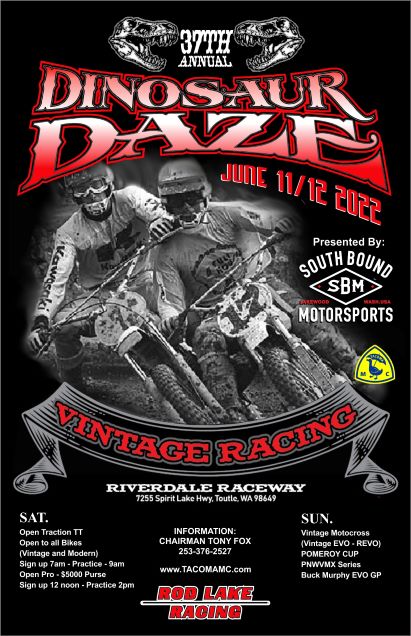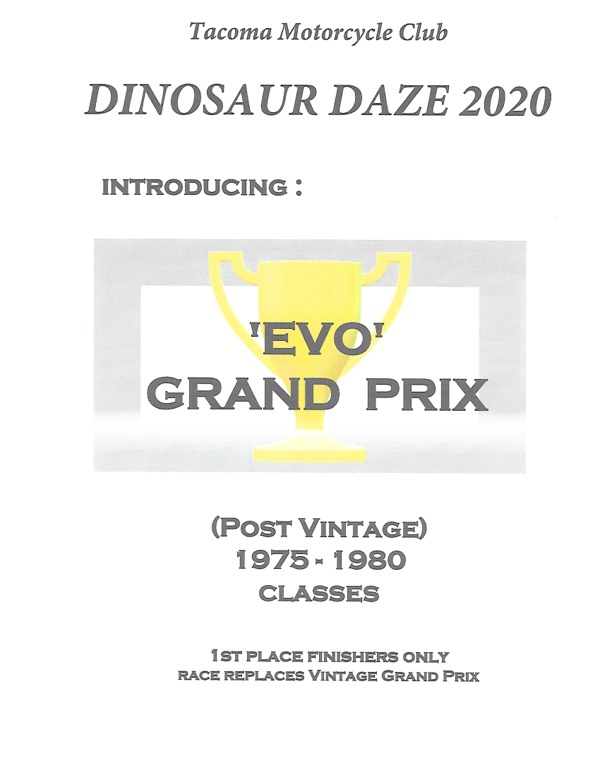 << Prev
Next >>
The Tacoma Motorcycle Club
*** Wet Duck poker run is moving!! ***
New Location, New Trails!! March 31, 2019

The trails for this years Wet Duck will be located on privately owned lands leased to Shelton Dirt Riders LLC. Our staging area will be located at Mason Lake Recreation Area, owned by Green Diamond.

Location:
Green Diamond Mason Lake Camp , 1052 E, Mason Lake Drive, Grapeview, WA 98546

***3rd Annual FLYING DUCK, Adventure Dual-sport ***
Tacoma M/C presents the 2nd annual 'Flying Duck', Adventure/Dual-sport Cascade Mountain Motorcycle Tour.
Saturday, July 27, 2019
Starting and Ending at the TMC Club Property near Easton, WA

***Dinosaur Daze June 8 - 9, 2019***
Dinosaur Daze location; Riverdale Raceway , 7255 Sprit Lake Hwy , Toutle WA .
Sat: 3/8 mile Open-Traction TT , Vintage and Modern m/c
Sun: Vintage , Post/Evo Motocross.

Thanks to all the riders who rode our first Adventure/Dual sport event. We look forward to next years ride!

Dry Duck: August 4, 2019 - Info coming soon...

Tacoma M/C sadly says goodbye to a longtime member
Collette Lindsey Hart, who passed away late last year. Godspeed Collette, we will miss you .

The Tacoma Motorcycle Club membership is dedicated to the promotion of motorcycle riding both on road and off road.

TMC, 75+ members strong, has strong family ties. The membership ranges from teenagers anxious to test their skills, to retirees satisfied with bench racing.

The interests of members are mixed between both street and off-road riding and racing. Vintage motorcycle collecting is another all consuming part of club activities.

The club also hosts several campouts, play rides and work parties for members and guests throughout the year.

The Tacoma Motorcycle Club promotes motorcycle riding and raises funds to administer club activities through events such as;

• The Wet Duck Poker Run (trail riding)
• Dinosaur Daze (vintage motorcycle racing)
• The Dry Duck Poker Run (street riding)
* The Flying Duck Cascade Mtns (Adventure/Dualsport)
Please see our event calendar for more information on these exciting events!
---
Featured Articles
---
Events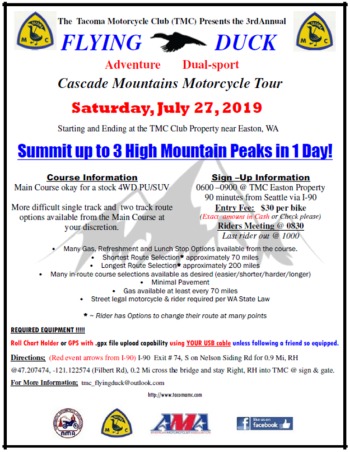 Flying Duck Adventure-Dual
3rd Annual Flying Duck Adventure / Dual-sport 2019
3rd Annual FLYING DUCK, Adventure Dual-sport
Cascade Mountains Motorcycle Tour
Saturday July 27 2018 Easton , WA

Starting and Ending at the TMC ...More
---
Events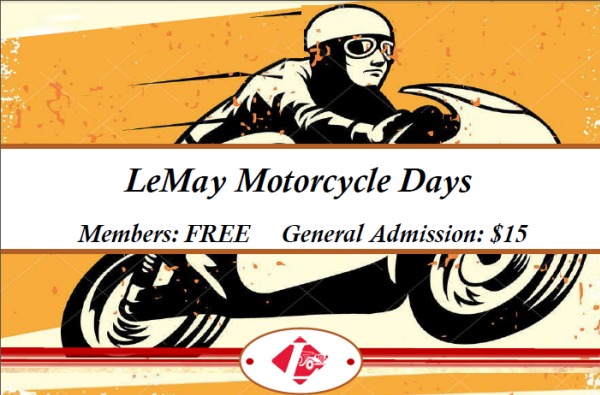 Motorcycle Days
LeMay Motorcycle Days
Thursday, June 13 - Opening Day
Exhibit Open June 13 – June 23 (9am-5pm)
Last tour to out buildings 3pm

Saturday, June 15
Show & Shine Motorcycl ...More
---